Swimming
Are you wanting to increase your exercise levels? A beginner wanting to start exercising or just looking for something different? Swimming is a great form of cardiovascular exercise. It can give a full body workout and is great for all ages and abilities.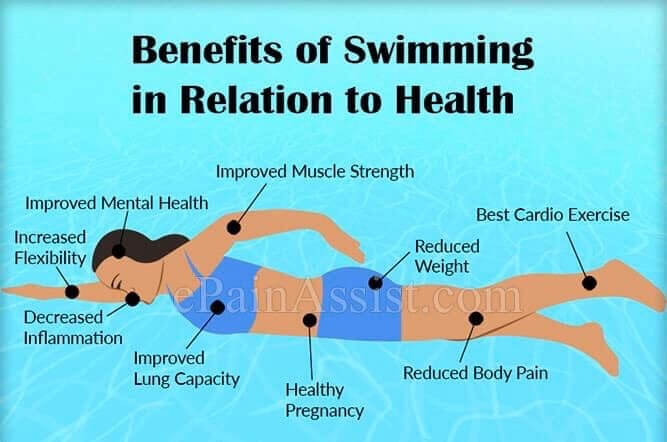 Regular swimming can help to reduce the risk of chronic illnesses, for example heart disease, type 2 diabetes and strokes. It increases your heart rate so goes towards the 150 recommended minutes of cardio. Swimming can tone and strengthen your muscles, improve balance and also keeps off the extra lbs. As well as being good for your physical health it's great for your mental health too, swimming can be calming and helps to relieve stress and improve your mood.
Sometimes it's difficult to motivate yourself, choosing an exercise that you enjoy and fitting it in as part of your lifestyle will make it easier. Chose certain days a week and keep up with the routine, go with a friend, you can talk whilst swimming which will stop you feeling lonely and it keeps you motivated to going. You can also include the whole family in swimming, kids love to play in the pool which keeps them active as well as your self, you probably won't even notice you're exercising.
Water based activities can be very good on your joints as the water eases the pressure. If you don't feel comfortable swimming then you can start out by walking in the water, pushing against the water increases your heart rate and muscle strength. Or you could look at other water based classes such as water aerobics and aqua Zumba. These classes may also use equipment such as weights and floats for strengthening and toning.